What does [Odoriko (Dancer)] song mean? Commentary and appreciation of the meaning of the lyrics by Kozo Murashita.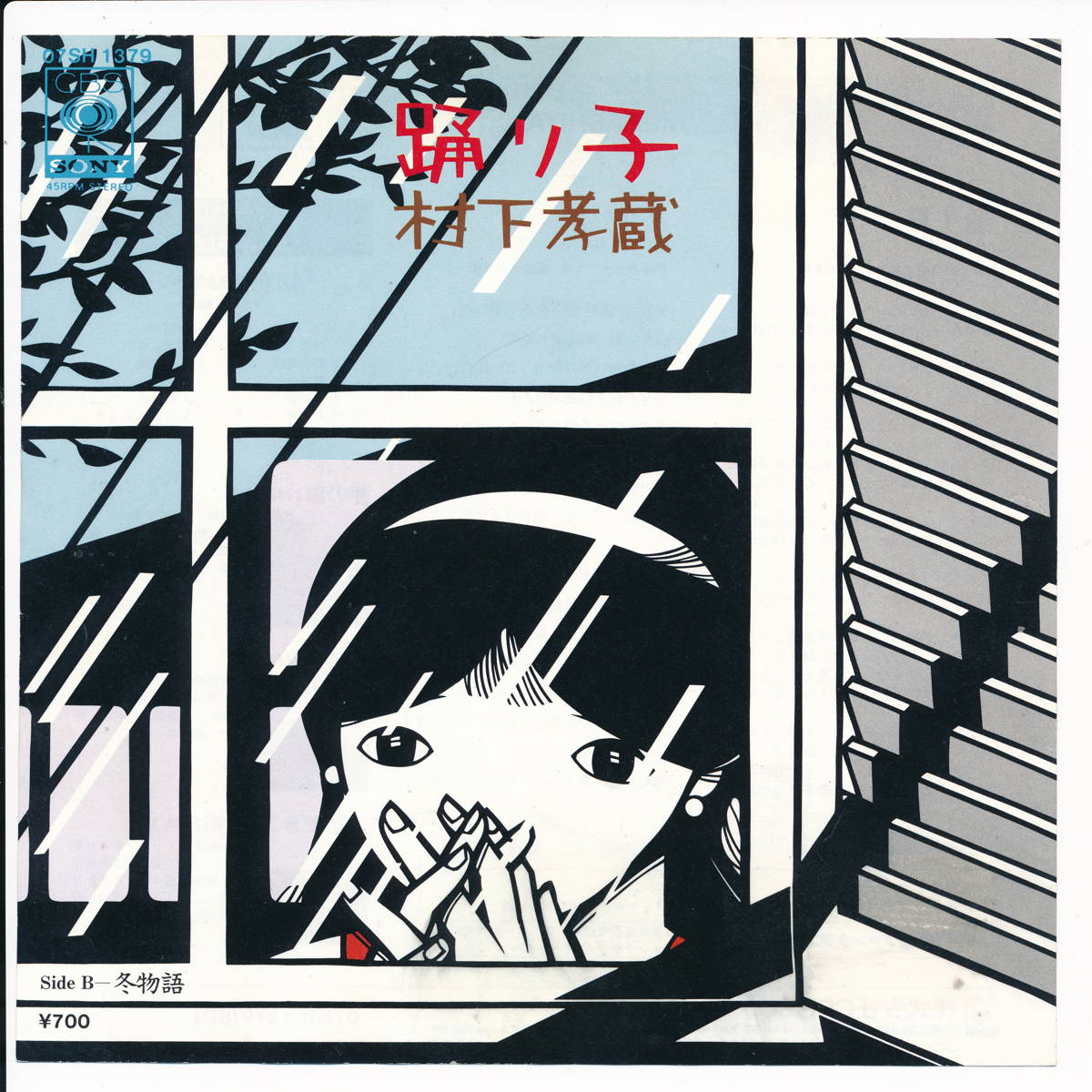 wowja
Whether you've just met Kozo Murashita, or you, a hot-blooded Murashitan, are welcome! In this article, I will explain the meaning of the lyrics of the song "Odoriko" by the genius poet Kozo Murashita, who was active in the Japanese pop world in the 1980s and 90s.And I would like to enjoy and appreciate the story together with you.
Of course, I have no choice but to understand the lyrics personally, but I hope that I can help you feel the charm of Kozo Murashita even more. (⇒Click here for a detailed "idea" about Kozo Murashita's music commentary and lyric appreciation on this site)
The editor set the goal of explaining all of Mr. Murashita's songs, and first created an article explaining the hidden masterpieces with a ranking format.
↑Since this article(JAPANESE) has been completed for the time being, I decided to work on representative songs such as "Odoriko(Dancer)", "Shojo(A girl)", and "Hidamari(In the Sunshine)" that were in demand.
Let's get started! The full lyrics are attached at the bottom, so if you want to refer to the whole song, please use it as appropriate.
"Odoriko" was released on August 25th, 1983 as a single following the big hit song "Hatsukoi", and at the same time it was included in the album "Hatsukoi ~Asaki Yume Mishi~". Compared to Hatsukoi, it features lyrics and music that have a much more mature taste.
Without finding an answer
can't live this way
Alley behind the bus street
Because it's a dead end love
Commentary
This song has an impressive sense of rhythm and a dizzying keyboard melody, which seems to be conscious of the title.
As a basic scene, can it be said that the process of dating between a man and a woman is sung? It can be viewed from the outside as a man and a woman dancing a romantic dance, or it can be viewed as the man speaking mainly about his feelings.
The man and woman have been dating for some time, and the initial hot feelings have subsided. Of course, they both care about each other, and it's not that they don't want to continue this relationship, but the two of them have a feeling that they "can't live like this without finding an answer".
For the two of them, this difficult situation made them feel like they were in a "back alley" with no future, instead of going on a big road like a "bus street". Or maybe the two are lovers in a relationship that is not allowed. People who have no choice but to fall in love with each other secretly love each other in the "back alley", but it's no longer possible.
I want to go somewhere
apple blossoms are blooming
in a warm place
go anywhere
Naturally, the two wish to "go somewhere" rather than being in a blind alley with no future in sight. Rather than spending time in a backstreet where the sun doesn't shine, he wants to visit "a warm place" where "apple blossoms are blooming", but from the expression "go anywhere", it seems that he is asking for help. Did they try to bring new air into their relationship, which had become closed, or did they both become unable to endure the situation?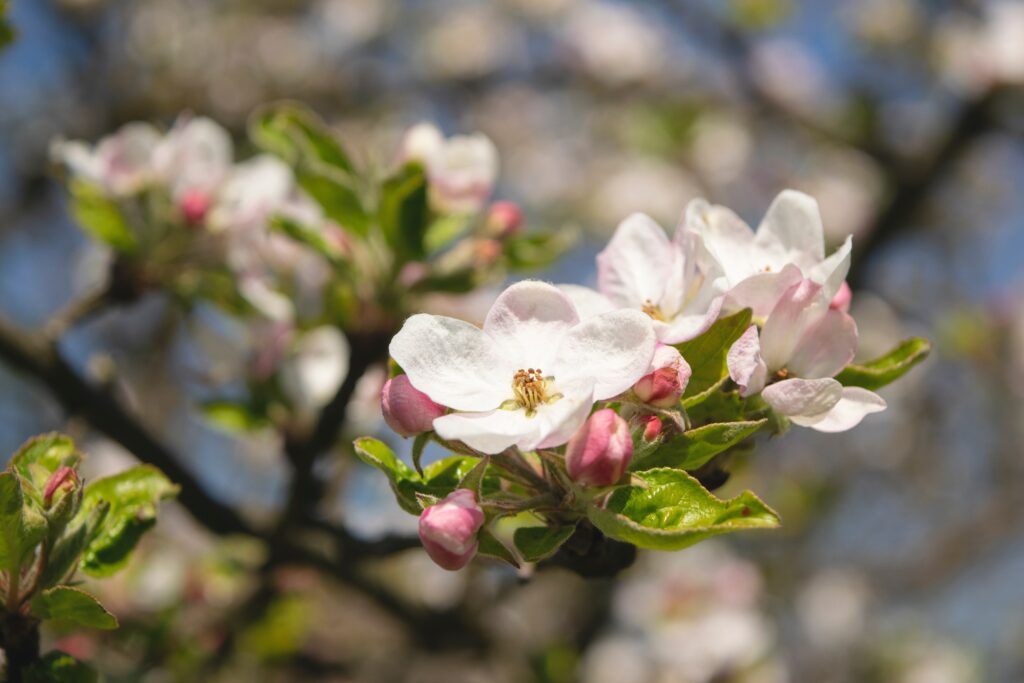 Apple flowers bloom with central and lateral flowers from April to May. If you read into it deeply, is it a manifestation of his desire to go out to find out if there is a way for the two of them to live side by side?
Standing on toes
I have loved you
It's a famous phrase. The man who can't be separated and wants to get the relationship back on track "stands on his toes" and "loves" the woman, as if dancing unsteadily with his conflict of feelings. Standing on your toes has something in common with stretching your back, and it also has the implication of trying hard and struggling to match each other, which is a really interesting expression.
From south facing window
the sky I was looking at
Dancing round and round
after mild dizziness
The two, who started a smooth romance, rented a room with a "south-facing window" and lived there. At this point, the clear blue sky that they had seen from the window began to dance round and round. What was the state of the two wonderful people at that time? "Mild dizziness" is caused while memories are mixed.
as if photos were scattered
disturbed
In a relationship where the beautiful sky, their feelings, and even themselves are dancing, the "hearts" of the two (or the man) are disturbed "as if photographs were scattered" with many memories engraved on them. Of course, they can move their bodies, they can talk, and they can live their daily life.
However, for some reason, the relationship between the two is getting confused without their involvement, and they are tormented by the helplessness.
We hide it because it's a love
that's been removed from the cover
Only ragged lines
the days of talking to each other continue
The way the man and the woman spend time together in such a way is like a time-worn, superficial "love," and they "hide each other." It can also be read that they are involved while hiding their true feelings (such as whether the relationship is over). However, it would be more interesting to think that they are hiding their "cover-removed love" (their current relationship) because they want to continue to think that they can exchange true love with each other.
That's why, even though it may be a relationship that has become old and can't be helped, I think that they continue to "talk each other" even if it's just tattered lines.
Run down a slope
were like children
Two people who are about to fall
we were running
The appearance of such two people was "like children running down a slope" desperately loving each other. You can't help but think of this "slope" as a downhill, not an uphill. When you run downhill, you gain more momentum, and you have to take over the next leg in order not to fall down. The two of them continue to run, even though they are about to fall down. Namely,
Standing on toes
you have loved me
on the narrow stage
wobbly dancer
The woman was also "standing on her toes", so to speak, she forced herself to love the man, or should I say that she was trying to love him? The relationship between the two is no longer something that develops freely in a wide space and expresses each other's feelings, but it has become something that is expressed only on a narrow stage.
Rather than simply loving each other, it is a love that makes both body and mind "wobbly", like dancing on stage, being forced, but wanting it.
'I love you, I can't love you'
while changing words
A love that is only a bargaining
lose sight of
From the many tattered collections of lines, the two finally converge on well-worn lines such as "I love you" and "I can't love you." The two seek each other while "changing the words", centering on these two words or using them alternately, but love is invisible that has become such "only a bargaining". It should be noted that neither of them should want this to happen.
Standing on my toes
we both loved
on the narrow stage
wobbly dancer
Even though they've come this far, they still love each other. Is it a proof that they have grown in some way through this love affair that the lyrics include expressions that take a third-person perspective? Is there some feeling of resignation flowing into them?
We were too young
all the answers
holding back tears
love on tiptoe
The two realized that their "all answers", such as their love not being fulfilled no matter how much they wanted and why they had to force themselves to continue this relationship, were that "they were too young". Perhaps because they were too young, they could only see each other, and their eyes were focused on the thoughts they projected and the results they wished to derive from them.

Or was it simply that they wanted their love to grow, but because of their youth they were unable to do so, and it was impossible for them and their surroundings? They are well aware that there is no future in this relationship, but the two continue to "hold back their tears" and love each other.
You can think of this song as a whole looking back on a love that has already ended, but it is more meaningful to see it as a scene in which a man and a woman in the middle of the vortex have realized the above.
The long line of "Lalala…" in the ending also shows how the relationship between the two that we have seen so far is being continued while being aware of their answers. I think it's a very Mr. Murashita-like song that sings about pure love that never goes well.
Highlight
It's a rhythmic song that can be considered a pop song depending on how you hear it. During the live performances, the guitar was played at the center, and I don't know how to say it, but the emptiness (?) in the relationship between a man and a woman is highlighted.
The chorus part and the melody of the ending "La la la…" are so familiar that once you hear them, you can just hum them away. There seems to be a story about this melody line being plagiarized, but let's leave that for now.
Editor's opinion on the song
As I wrote above, the melody is really easy to catch your ears and heart, so I may have felt like I've listened to a lot without listening many times. Having the opportunity to carefully explain the meaning of the lyrics this time, I'm surprised by the depth of the song, much more than I expected.

In the article explaining the hidden masterpieces, there were places where this "depth" was the main theme behind it, so I was happy that the bud of that deep flavor had already been born at this stage of "Odoriko".By all means, please enjoy your own "Odoriko".
…No, I made a mistake.If this is the case, it could mean "please have a painful love affair" (laughs) Kozo Murashita's "Odoriko", please enjoy it as much as you feel
"Odoriko(Dancer)"
[Full lyrics]
Without finding an answer
can't live this way
Alley behind the bus street
Because it's a dead end love

I want to go somewhere
apple blossoms are blooming
in a warm place
go anywhere

Standing on toes
I have loved you
From south facing window
the sky I was looking at
Dancing round and round
after mild dizziness
as if photos were scattered
disturbed


We hide it because it's a love 
that's been removed from the cover
Only ragged lines
the days of talking to each other continue
Run down a slope
were like children
Two people who are about to fall
we were running

Standing on toes
you have loved me
on the narrow stage
wobbly dancer
'I love you, I can't love you'
while changing words
A love that is only a bargaining
lose sight of

Standing on my toes
we both loved
on the narrow stage
wobbly dancer
We were too young
all the answers
holding back tears
love on tiptoe
(Lyrics/Composition: Kozo Murashita – August 25th, 1983)
Related articles-Other music commentaries
Thank you for reading this far! Finally, I would like to post an article on this site that has explained Kozo Murashita's music so far. By all means, please continue to enjoy Kozo Murashita's view of the world☆
⇒ Singles such as "Ferry to Matsuyama" are also being explained in order
\ 応援が力になります /
/ コメントもお待ちしています \
(下部 ABOUT ME 直前)